I dont know how long I had this blog for, but I already reached my 100th post! I was going to do another color, but since its the 100th I changed my mind and change my focus for the added heroes. There are many fans for sixth members as people dont even watch older series because they didnt have a sixth member. They can be a great part of a show and can even help it get better with them being a part of the story, so lets begin! Oh yea I can only do the ones I know and feel free to critize me.
10. Gou Fukami (GekiViolet)
There is a lot of fans for this character and a lot say he is the best of Gekiranger. For me he was great, but I liked others better. Gou was an interesting character because he had a past connection with Rio has the two have a sort of rivalry. Sadly though I think the series didnt focus on that too much becuase Rio already had a rivalry with Jan. Gou was a very impressive fighter though, but they could have used him a little more.
9. Hikaru (Magi Shine)
For me Magiranger felt a little weak because they were some really cliche moments that ticked me off and the writing was off at times. At least the characters were good though exepct for one though... Houka! Well their sixth ranger was pretty cool even with a name that could easily be changed into Magi Gold, but Shine has a nice tone to it because he does shine. Again he had a past connection to a villian as a rivlary is built up and I say it was done better than Gou's.
8. Asuka (AbareBlack)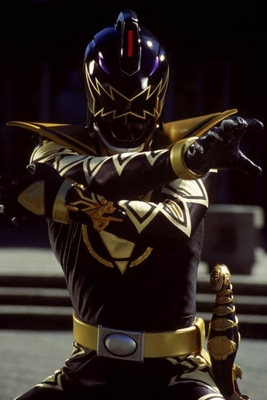 A lot of fans compare him to Tommy because its Tommy no duh hes awsome! Still though using Tommy again was cool and it did bring some great original episodes and plot twists. Asuka had a much better story though with his past life from the other earth. Abaranger was a complex series and he was a big character as he had connections with two villians this time I wont say why though.
7. Tsukumaro (GaoSilver)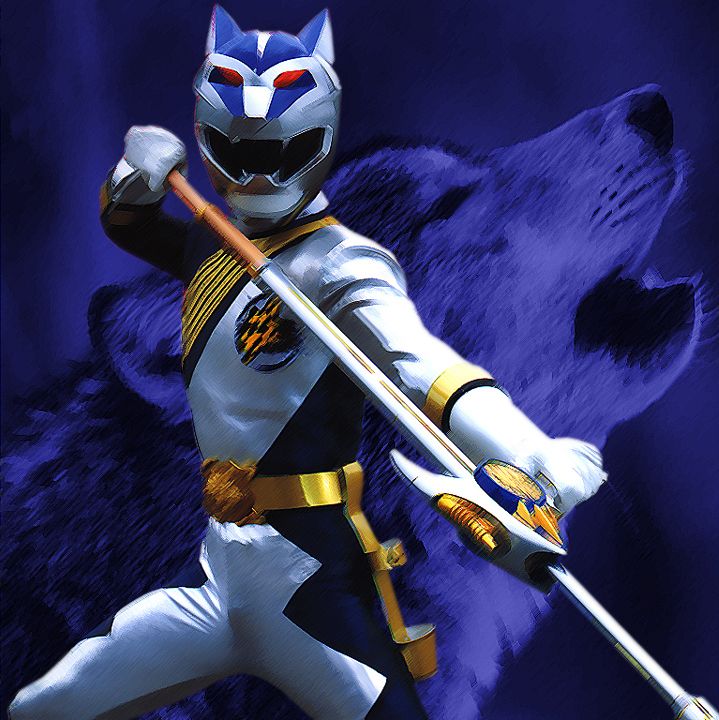 This character used a the formula of being a villian before joining the team which had been used before in the franchise. He also had a past connection and has awaken in a new time and with no memories he fights as an org at first. It gave some good character devleopment as he had to deal with this side of him. Loki is also a great villians who almost made my villians list.
6. Kou Houshinsei (KibaRanger)
A lot of fans know of this character, mostly a lot of PR fans know of him because the suit was original made for a kid as that was changed to be for Tommy. Kou was awsome though and is a good kid warrior unlike Justin from Turbo. Unlike Justin Kou has a dark past with his mother as he mostly remembers hating her because of the pain he had to deal with. Still he wants to see his mother again and he has a big link to a villian which I liked a lot in the Dairanger series.
5. Burai (DragonRanger)
Another big one in the franchise because he is the first offical sixth ranger in the franchise. Of course he had to be on this list becuase he is the best of the cast mostly because Geki is the only strong one out of the five. Burai is the same as the others he was a warrior from a different time and was resting and was soon awaken, but he wasnt a good guy to begin with has he had to kill Geki for reasons I wont say. When he does join the team he is limited wont say why again, but when he does come out its very noble of him and his scenes are pretty damn awsome.
4. GoseiKnight
Now I do know a certain someone who reads my blog doesnt like him that much. For me though Knight was a great character who came in the best arc of the Goseiger series imo. He was a real warrior who always fought for the mission to protect the earth. What I liked most about him is how he stayed serious it really made him seem different. He also went through some good development because he at first thought humans were useless and he destroyed anything that would hurt the Earth in anyway. He changes his mind though and fights along with the team then. For me he made Goseiger watchable.
3. Eiji Taotaka (Bouken Silver)
I will say it again Boukenger is my favorite sentai series and their sixth like their red was awsome! Eiji was a hunter after the Ashu Clan as he has a rivalry with two of them. At first he fights with only his own powers and staff which is awsome. He soon does join the team and he had a journey about revenge and how he changed his views on it. There are really strong episodes for him in the series and his rivalry is amazing I loved the final fight he had with the Ashus.
2. Hiroto and Miu Suto (Go-on Gold and Silver)
People really loved these two from what I heard mostly because of Miu being the first female silver and Hiroto being the first ranger with the name Gold. The two are siblings as they are more experienced than the original team of five as it is cleary shown when they are first introduced as they easily defeat the villians. They had to learn though that the Go-ongers were strong because of their potential and not giving up no matter what. They do join and they do start to be less strict as they also join in funny moments.
1. Genta Umemori (Shinken Gold)
I bet you werent expecting him to be number 1 on my list. Well I really like Genta because even though Shinkenger was a serious series it had it share of laughs and did Genta do more or not. For me he is the funniest ranger ever always being hyper active with anything. What I also like about him he is actually not an idiot he is a very smart man who made his own transformation device that can use the Discs, made his own mechas, and made the Super form. Genta had a lot of talent and he also had close bonds with Takeru which helped the series. Genta even though being funny as hell was also a serious character as well and fought as hard as everyone else. That ends this list and remember feel free to comment and to the certain person please dont just say GoseiKnight was bad I want your opinion (this is a joke).